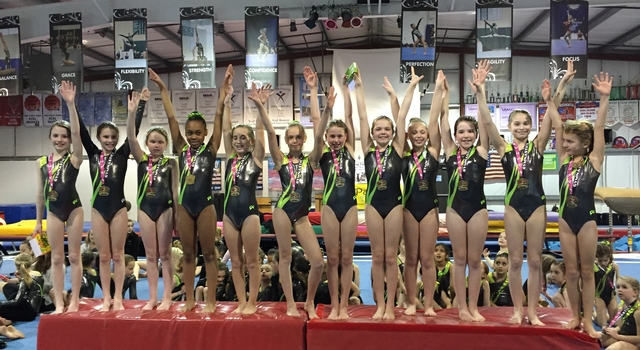 Big Shot Girls Gymnastics
Big Shot Non-Travel is for girls in grades 3 and up. This is for gymnasts who love the sport but do not want to travel or compete against other gymnasts.
Flexible schedule! Choose 1x, 2x or 3x per week!
Must practice 2x-3x per week if you want to participate in home meets/events.
Designed for those planning on attending outside extra curricular activities such as other sports.
Optional Meets and leotards are not included in tuition payment fees.
The Big Shot Girls Gymnastics use all of the gymnastics equipment including the Vault, Bars, Beam, Floor, Tumble-Trak and Trampoline. In this class, gymnasts will also learn routines on Beam, Bars, and Floor X. These routines will be performed at our optional home meets!
Prices are based on 8-week pay periods.
Click here for more information on Pay Periods.
Big Shot Girls Gymnastics




Girls Grade 3 & up

Monday, 5:30-7:00 pm




Tuesday, 5:00-6:30 pm




Thursday, 5:00-6:30 pm

1x / week, $265
2x / week, $490
3x / week, $590