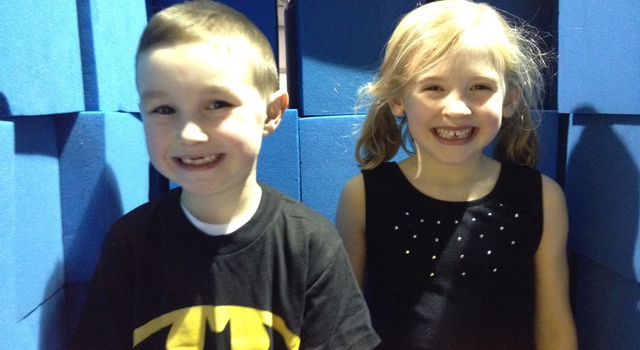 Build self-esteem while having fun.
This class is set up into segments of stretching, musical warm-up, and beginner gymnastics. Classes are structured and consist of gymnastics circuits that will break down beginner skills. Children are ready for this class once they can stay with the group and teacher. The kids will use the smaller versions of the gymnastics equipment including, Vaults, Bars, Beam, Floor, Tumble-Trak, the In-Ground Pits, and Trampoline.
For fun, classes may include parachute games, the famous Moonwalk, Caterpillar, and Super-Slide. This program leads into the fun they will have in our beginner program for school-age children. You'll see right before your eyes the excitement on your child's face while they become more coordinated and confident.
Pre-K / Kinder Girls & Boys Gymnastics
K2 Advanced Girls Gymnastics
2021-2022 Schedule / Pricing
Prices are based on 8-week pay periods. Click here for more information on Pay Periods.
Online Enrollment

Pre-K / Kinder




Boys & Girls Ages 3+

Tuesday, 4:00-4:45 pm
Wednesday, 6:00-6:45 pm
Thursday, 11:00-11:45 am
Thursday, 4:00-4:45 pm
Saturday, 9:15-10:00 am
1x / week, $175
2x / week, +$155
sibling, $155

K2 Advance




Girls K-Advance to Grade 2

Tuesday, 4:00-5:00 pm
Wednesday, 6:00-7:00 pm
Thursday, 4:00-5:00 pm
Saturday, 9:15-10:15 am
1x / week, $195
2x / week, +$175
sibling, $175